Good knowledge content works for you.
Bad knowledge content
costs you money.
Bad documentation diminishes your brand, confuses readers (or worse – can be flat-out wrong), and raises more questions than it answers. Bad documentation costs you money.
We were a small system – competing with big systems for franchisees – we needed to stand out. The effort we spent to make our operations, training, and store development guides made us look serious, reinforced our brand, and overcame some hesitancy from experienced partners.
Our deals were bigger, our prospects better-qualified.
Services

Our content strategists will help you get the most out of your existing content, personalizing it for different audiences and different manuals, and still make it easy to update across the spectrum.

"Do you run your business, or does your business run you?"
We know. It's tough to run a business. And we know that you know you need to delegate more, to document your systems and procedures so you don't have to be on-call 24/7. We can help. Our Business Operations Playbooks make your processes stronger and your teams better.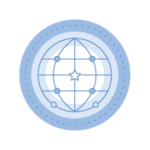 Whether you use a filesharing system like Dropbox or Google Drive, a proprietary intranet like SharePoint or FranConnect, or you have the robust search capabilities of an HTML knowledge base, if users can't find what they need they'll stop looking.
We help companies evaluate how their information is used, and determine the best option – or combination of options – for distributing that information.
We use technology, strategy, and good governance to manage your business documentation.
No one intends their intranet to become a maze of documents and versions, but it happens. How you create, manage, and publish will determine whether or not anyone uses your intranet (or reads your manuals).
We help you work smarter, not just harder, so you can manage your content instead of it managing you.
We turn manuals, guides, and playbooks into assets.
Whether you're just getting started or your manuals need to be reviewed and refreshed, we can help. Let's start a conversation.